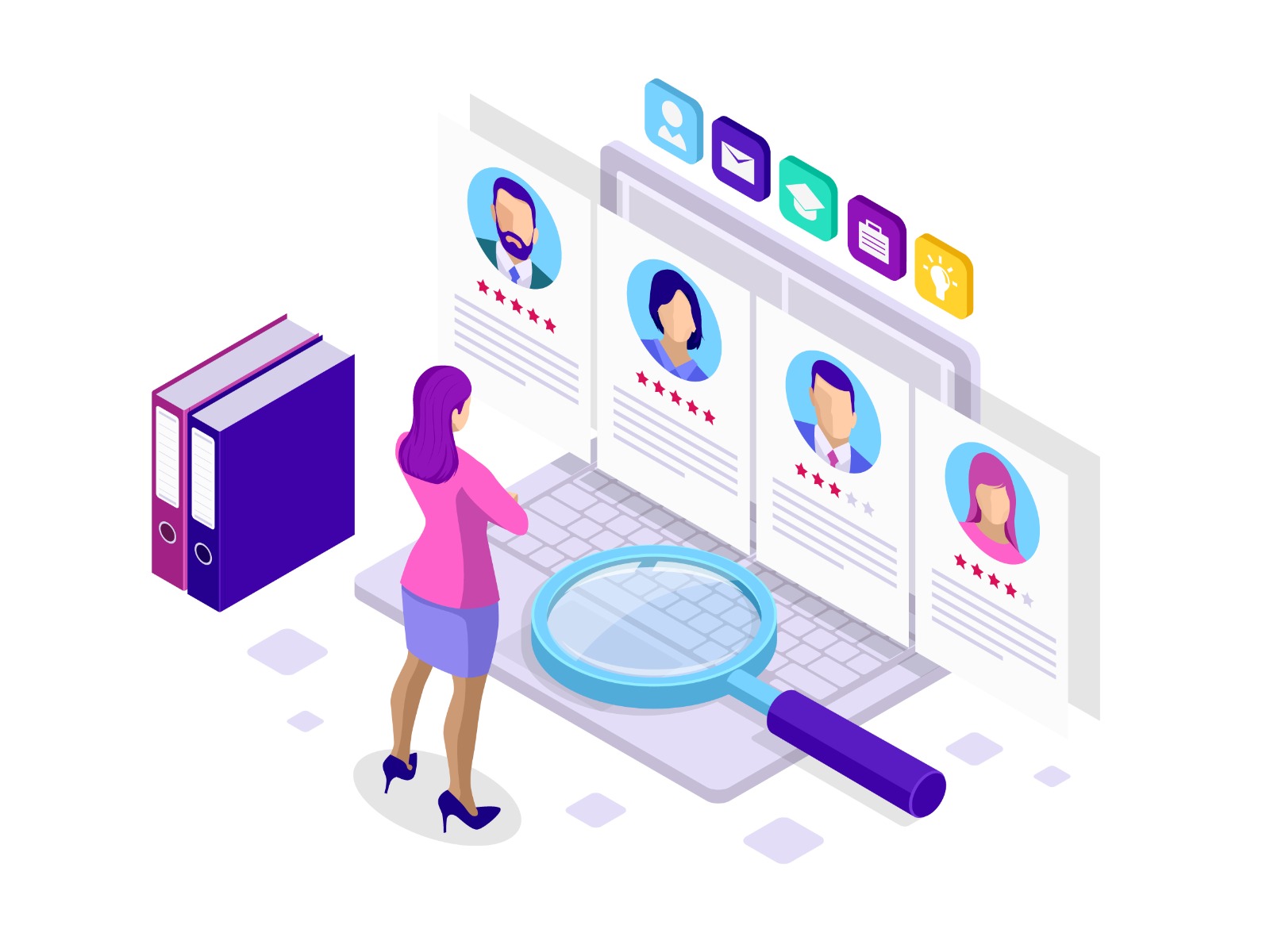 Latest Recruitment Trends & Techniques in 2023
The current employment landscape is constantly evolving post-pandemic. Many of us have experienced challenges such as economic recession, tight labor market, layoffs, and more. These recent changes in the employment market are likely to continue, which makes it important to upgrade the hiring strategy in 2023.
One of the prominent reasons behind the latest changes in recruitment management systems is technological advancements like AI. Such new changes pave the way for finding and hiring suitable candidates for various job roles.
It has been observed that industries such as IT, and FMCG are rigorously hiring people as there has been a rise in demand for digital and technical professionals. Other reasons that determine the recruitment pattern in the current scenario are remote work opportunities, automated Hr operations, and more. This article covers the top hiring practices of 2023 and helps you to stay ahead of the market.
What are the Top Hiring Trends to Follow in 2023?
1. Work From Home Opportunities
Remote work has increasingly grown in recent years, all thanks to enforced work from home during covid outbreak. The transition from the on-site opportunity to hybrid or permanent work-from-home resulted because of the factors like lower hiring costs and better productivity.
Companies and hiring managers acknowledge the fact that the suitable candidate may not be based in the same location. That's why a lot of hiring positions are converted into remote jobs. To hire efficiently, recruiters are also conducting virtual interviews on Zoom, Google Meet, etc to sync with the candidate's availability.
Remote job facilities also help to retain employees who often move out for better work opportunities.
2. Leveraging Social Media for Hiring
As far as business is concerned, social media has evolved a lot. Apart from providing a platform to promote business, it also gives valuable insight into what the target audience wants.
Companies are now using social media for customer interaction, brand promotion through Instagram reels, and most importantly for talent acquisition. While scrolling on Instagram, you will find a plethora of official accounts managed by the company's social media team who consistently engage with the followers by posting regularly.
Platforms like Instagram, and LinkedIn are extremely useful for screening candidates who possess the right skills and experience for the job. The hiring team can simply post job openings along with the job profile and later contact the right applicants.
3. Employer Branding
In today's time, social media has revolutionized the mediums of brand promotions. One of the recent trends related to brand promotions is employer branding. The main agenda behind employer branding especially on social media is to attract the right talent.
Employer branding is all about positioning and promoting your company online and giving a sneak peek of what it is to work here. The more your content resonates with your target audience, the more likely they are to prefer applying to the job openings.
To get creative with your branding campaigns, you can work on the following ideas.
YouTube shorts featuring Founder, CEO, or CTO
Employee and client testimonials on the website, and social media accounts
Picture gallery covering employee and team bonding activities
Information-based videos in the form of Instagram reels and more.
4. Applicant Tracking System
Gone are the days when HR professionals used traditional approaches to hire candidates. With technical advancement in hiring operations, the majority of employers are using applicant tracking systems to screen resumes.
An ATS is a computer software program that streamlines the hiring process in companies. This tool is very helpful for data-driven hiring that may come from job portals, social media, the company's career page, and more.
ATS works great to screen candidates and shortlist the best ones. As applicants submit their resumes, ATS sorts them out based on relevant job titles and keywords. Hiring managers can quickly pick suitable candidates based on how ATS ranks the applications.
5. Project-Based Contract Hiring
Project-based hiring has increasingly become popular across various industries. With the current business landscape, contract and part-time jobs offer flexibility to hire and fill positions according to the business need and revenue.
Companies use contractual agreements to recruit talent that expires after a certain period. The agreement binds both the employer and employee together and once the project gets over, the candidate is released with the right compensation and a relevant experience letter.
In certain cases, the agreement can be extended or converted into permanent employment, depending upon the workforce requirement.
6. Skill-Based Hiring
In today's competitive job marketplace, Hr specialists are adapting to new talent acquisition approaches for attracting top-notch candidates. Experienced candidates with relevant experience are always in demand and skill-based hiring helps to approach them in a better way.
Preferring skill over experience works best when you are hiring for entry-level jobs or a senior profile. This unique approach removes unnecessary job requirements, promotes employee retention, and gives well-paying jobs to people who may have missed good opportunities because of less experience.
7. Gen Z Entering the Job Market
It's officially 2023 and GenZ has officially entered the workforce after surpassing millennials. These categories comprise people born between 1997 and 2012. These people are inclined towards both IT and non-IT profiles which means recruiters have to adapt to a new hiring approach to make the work environment feasible.
They are less willing to work on a lower salary slab hence hiring managers may have to raise their hiring budget to hire young talent. With mental peace awareness, youth is also focusing on a positive work environment with flexible timings and open communication. Gen Z employees don't want to work with micromanaging seniors and urge for extra perks apart from salary packages.
Every new generation brings newness to the recruitment industry and Gen Z has already proved that. Hiring these young minds will keep the companies ahead in the business market as they know how to speed up with the latest market and technical revolution.
8. Attractive Job Descriptions
There's no brainer that hiring the right talent starts with attracting the right talent. That's why creating effective and engaging job descriptions helps to convert viewers into potential candidates.
An ideal job description that is informative and quirky combines marketing and a call to action. Detailed information about the job role, skills, and eligibility when put together in a quirky tone are key to attracting and persuading applicants to apply. In addition to this, recruiters should also add the benefits and perks of working in that particular company.
Conclusion
To sum it up, the Hr and talent acquisition partners must stay updated with constantly evolving hiring techniques. The job market is a dynamic world with trends coming and going.
This helps them to make the recruitment process outsourcing seamless and efficient.
Recruitment can be challenging sometimes, as there is constant pressure to bring the top-skilled candidate on board. To avoid burnout, you should consider this like a marketing campaign.
Break down the entire process into several stages and work on one aspect at a time. Closely monitor the business world and recruiting trends which will keep you prepared for forthcoming challenges.
The current employment landscape is constantly evolving post-pandemic. Many of us have experienced challenges such as economic recession, tight labor…